President of Rotary International for 2023-24. Gordon R. McInally has unveiled the 2023–24 presidential theme, Create Hope in the World
He has urged members to promote peace in troubled nations, help those affected by conflict and maintain the momentum of initiatives begun by past leaders. "The goal is to restore hope — to help the world heal from destructive conflicts and, in turn, help us achieve lasting change for ourselves," he said.
McInally ended his speech earlier this year by describing his ideal balance of continuity and innovation. "Rotary helps create the conditions for peace, opportunity and a future worth living. By continuing what we do best, by remaining open and willing to change, and by keeping our focus on building peace in the world and within ourselves, Rotary helps create a more peaceful world — a more hopeful world."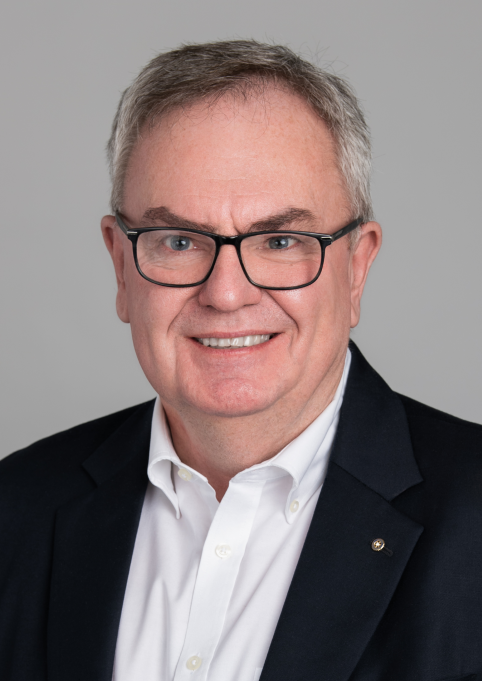 President of Rotary International for 2023-24,  Gordon R. McInally, a member of the Rotary Club of South Queensferry, Lothian, Scotland.
A Rotary member since 1984 at the age of 26, McInally has been president and vice president of Rotary International in Great Britain and Ireland. He has also served Rotary International as a director and as member or chair of several committees. He is currently an adviser to the 2022 Houston Convention Committee and chair of the Operations Review Committee.
In his free time, Gordon enjoys rugby, good food and wine, and stick dressing, the traditional Scottish craft of making walking sticks.
Gordon describes The Rotary Foundation as "the fuel that provides the energy to do Rotary service." He and his spouse, Heather, also a Rotarian, are Paul Harris Fellows, Major Donors, and Benefactors of The Rotary Foundation. They are also members of the Bequest Society